Extensions pour Firefox
Firefox extensions
Page Hacker
Page Hacker
Page Hacker ajoute un bouton qui permet d'éditer n'importe quelle page ouverte dans Firefox. La version 3 disponible depuis 2017 ajoute une barre d'outils de mise en forme flottante.
Page Hacker adds a button allowing to edit any page displayed in Firefox. Version 3 available since 2017 introduces a floating formatting toolbar.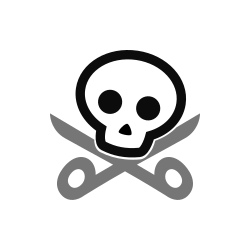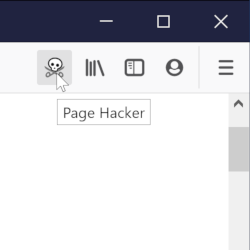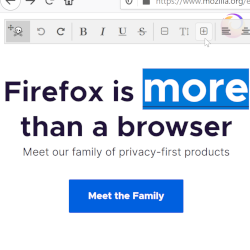 Plus d'informations et installation : Page Hacker sur le site Mozilla Add-ons.
More information and installation: Page Hacker Mozilla Add-ons website.
IE NetRenderer button
IE NetRenderer button
IE NetRenderer est un service destiné aux développeurs Web, qui permet d'obtenir une capture d'écran d'une page telle qu'elle apparaît dans le navigateur Internet Explorer. L'extension IE NetRenderer button pour Firefox fournit un bouton qui permet d'obtenir la capture de la page consultée dans la version d'IE de son choix.
IE NetRenderer is a service for web developers, providing a snapshot of a page as displayed in any Internet Explorer version. IE NetRenderer button extension for Firefox offers a button to get a snapshot of the current page in the chosen IE version.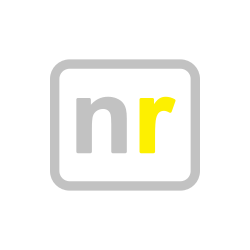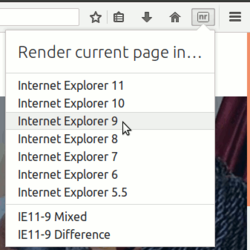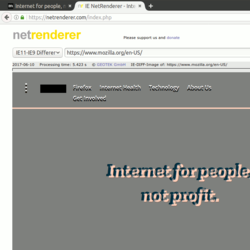 Plus d'informations et installation : IE NetRenderer button sur le site Mozilla Add-ons.
More information and installation: IE NetRenderer button Mozilla Add-ons website.
Traductions
Translations
Je contribue bénévolement à la traduction en français d'un certain nombre d'extensions pour Firefox ou Thunderbird, sur la plateforme BabelZilla. Par exemple l'excellent lecteur de flux RSS Brief.
I take part in the translation of several Firefox and Thunderbird addons in French, through BabelZilla website.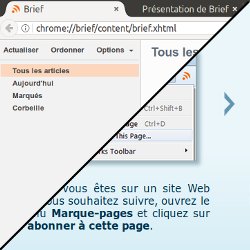 À propos
About
Présentation
Presentation
J'habite en France, et travaille dans l'aérien et l'informatique. Je compte parmi mes activités bénévoles la réalisation des quelques extensions listées plus haut et la traduction d'outils divers.
I live in France and work in aviation and IT. The development of the above mentioned tools and translations are part of my voluntary activities.
Contact, dons
Contact, donations
Vous pouvez me contacter par courriel à l'adresse nicopensource arobase free point fr. N'hésitez pas à me faire part de suggestions ou questions. Si vous appréciez mes traductions ou développements, un petit don (Paypal ou carte) sera très apprécié et m'encouragera à prendre du temps pour les poursuivre.
You can contact me be email for any suggestion: nicopensource at free dot fr. Please feel free to share any remark or question with me. If you appreciate my developments or translations, a small donation (Paypal or card) will be appreciated and encourage me to spend more time on them.
Archives
Archives